March 3, 2003
ImajNet
Dear Sirs:
Since our first meetings to discuss solutions in the spring of 2002, ImajNet has provided us consistent support to convert and use our 16mm microfilm as electronic images. Jane and John can't say enough about how wonderful the new system is!
Documentum's ApplicationXtender is easy to use. Transcript retrieval is simple and very fast. We now complete in less than 2 minutes what once took 15 minutes, or longer with interruptions. The images are dramatically improved over the microfilm.
The long-term preservation and access of student transcripts previously stored on microfilm has been successful.
For the service you have given to Edmonds School District, and for the attention you have paid to the detail of our Electronic Document System, let me express our sincere thanks and appreciation.
Respectfully,
Linda Ellis, District Becca Officer

Cornerstone Advisors, Inc.
Timothy A. Cox CFA
10885 NE 4th St. Suite 1400
Bellevue, WA 98004-5531
I want to take the opportunity to thank you for our successful document management system implementation.
The procedures and templates you created are simple and effective, a powerful combination.
I also want to let you know we appreciate the knowledgeable support we have received. Knowing you are a local phone call away provides great peace of mind.
Thanks again,
Timothy Cox, CFA, CIO
The VA Medical Center, located in north central Wyoming, scans medical records for management as electronic documents. Being located in the least populated state of the union, it was difficult to receive sensitive maintenance to tune their Fujitsu scanners, in a timely manner.
In mid-2002, when researching an upgrade of the electronic medical records system to Windows 2000, ImajNet was contacted to provide assistance with cleaning and maintenance of the production document scanning systems.
The performance they received before signed agreements were considered was enough to convince the CIO that we were the right Systems Integrator for them. In fall of 2002, the VA Medical Center confirmed this when they selected ImajNet to provide all new high volume Fujitsu scanners for their electronic medical records system.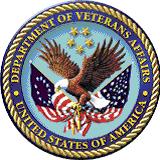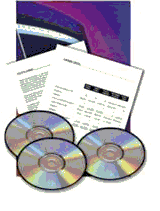 National Retailer - Seattle, WA
In 1999, this well-known Seattle icon contacted ImajNet to review their document filing. Sales invoices were being stored digitally for Customer Service. However, "under performance" by a national scanning service had generated a two year filing backlog. Hundred's of "double-size Banker Boxes" were lining the hallways.
The solution needed to be easy to use. The client encouraged us to architect a simple, familiar interface for Customer Service. Planning the scanning and conversion of two (2) million pages required processing of day-forward accumulations of one million pages per year.
The final solution indexed pages to a Microsoft database for rapid "look-up" of invoices stored on ISO 9660 Compliant CD-ROM for PC viewing with embedded document management software from Legato and OTG. The client was immediately up to date on current files and the backlog finished in 47 weeks.
Being Systems Integrators used to building high-volume, document scanning systems for sale to clients, this was our first time designing a large-scale scanning systems for use by ImajNet staff – in our facility.
This is a simple illustration of our willingness to serve our client, by investing in the success of their business solutions!
Robbins Engineering - Seattle, WA
Design documents embossed with government engineering certification are kept for long-term reference, and possibly re-engineering. Paper drawings are difficult to retrieve. Storing legal engineering records as an electronic file with a SQL database was the best answer.
The corporate office in Tampa FL had previously deployed Legato's ApplicationXtender document management. They liked its document management functionality and wanted the same capabilities for their West Coast operations.
Scanning and indexing complex design documents requires skilled staff to accurately extract index metadata from each document. Based on staffing and drawing production levels, it made sense to outsource a scanning solution.
Today, ImajNet delivery vehicles bring documents into our secure facility for processing. We scan, index and process all documents. Our team of dedicated operators accurately applies index information to each drawing. Engineering drawings are now retrieved by our client, from a network workstation and then viewed using document management software embedded directly onto CD media.
Speed, searchability and protection from disaster, all previously unattainable, are now a standard facet of daily operations.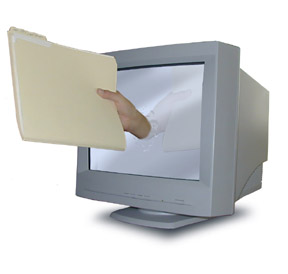 For more information please call 425-398-6455 or contact our eMAIL.
PO Box 2007 Bothell, Washington 98041-2007