December 1, 2007 – It was announced today that full interest in WesternMicrofilm has been acquired. Peter Frix, President of Frix Technologies LLC said, "The merger of microfilm with document management solutions like those provided by ImajNet and FreeDoc, brings true sophistication to our client's back-up strategies by delivering complex solutions from a single provider.
WesternMicrofilm was founded in 1977 by Forrest Smith. Forrest was past President of AIIM Northwest. AIIM NW is a regional chapter of the national AIIM organization, dedicated to improved business processes from use of appropriate document management solutions as a modern way to manage documents and information. Linda Smith (daughter) was President of AIIM Northwest for two terms (1990 to 1992), and has agreed to remain with the firm.
WesternMicrofilm will maintain operations at its Bellevue, Washington location, just off the 520 freeway between Bellevue and Redmond.
Frix Technologies LLC is a locally-owned solution provider backed by 25 years experience in business process improvement.

September 1, 2006 – It was announced today that locally owned ImajNet has acquired full interest in FreeDoc, a document scanning service bureau located in Redmond, WA. FreeDoc has operated since 1998 years by focusing on scanning engineering drawings to Adobe PDF file format.
President Peter Frix expressed his enthusiasm for the acquisition by pointing out the strength of FreeDoc's reputation and the logistical advantage of a 2nd facility in the Seattle area describing it as "valuable for the continuity of our client's business operations."
Wayne Gray, FreeDoc founder and past President will join the new firm. FreeDoc will continue independent operations at its Redmond location, with management provided by Frix Technologies LLC.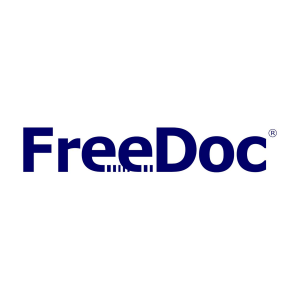 April 3, 2006 – After a completing an exhaustive RFP process for electronic document archiving, the King County Director's Association (KCDA) announced the award of a 3-year, sole source contract to ImajNet. The purpose of the contract award will be to implement electronic document archive technologies and services for the member agencies of this landmark regional cooperative group.
The members of KCDA are public agencies comprising more than 300 School Districts, Colleges, Hospitals, Cities and Fire Districts. These agencies are at the forefront in serving the needs of our communities and seek to gain the efficiencies offered by electronic document technologies.
ImajNet is extremely pleased and deeply honored to serve all public agencies and members of the King County Director's Association as their electronic document management technology and services providor.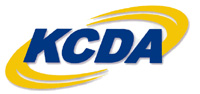 July 13, 2005 – The Urban League of Metropolitan Seattle, and for the benefit of the Contractor's Development and Competitiveness Center, announced award of an exclusive 3-year contract to ImajNet to implement document management technologies for its member agencies.
ImajNet is extemely pleased and very honored to be chosen to contribute to the competive edge of the Urban League of Seattle, through the creation and use of advanced business processing technologies.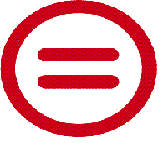 June 9, 2005 – ImajNet, a regional provider of electronic document solutions presented document management technologies at the Washington Informatin Technology Exposition Conference for visitors of the 2005 ITEC Conference in Seattle, WA.
ImajNet showcased document solutions combining the newest in KODAK document scanners operating in conjunction with document scanning software from Kodak and KOFAX.

March 31, 2005 – ImajNet, a regional provider of electronic document management solutions, joined with 35 of the world's leading manufacturers of document management components presenting solutions to visitors of the 2005 AIIM Conference in Seattle, WA.
ImajNet showcased a turnkey document scanning solution featuring Documentum AX5 integrated with KODAK Image Capture software and the KODAK Digital Science i660 scanner.

November 2004 – The Department of Health for Benton-Franklin Counties announced selection of Documentum AX5 as the platform for the District's document management and records storage system. Implementation of AX5 will allow the Department to consolidate space and give employees immediate access to critical information.
ImajNet of Bothell, WA was selected to implement AX5 and provide document access throughout the department's Tri-City operations connected with the inter-agency network.
Completing the project required ImajNet digitally convert 750,000 of the department's files and upload these to the department's new Documentum servers. Health Dept officials expressed optimism over their decision to award system implementation and file conversion with one vendor, giving the department a single point of contact for Vendor Project Accountability.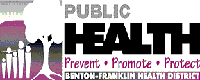 November 2004 – ImajNet announced completion of HIPAA security training with award of certification of compliance for senior managers of both Document Control and Business Development.

December 2003 – Documentum announces ImajNet has been selected as a Premier Documentum Partner and Reseller.
ImajNet will focus business development of the AX5 suite of document imaging and records management software products. AX5 includes ApplicationXtender and a full range of report management and data storage tools including ERMXtender, WebXtender, WorkflowXtender and DiskXtender HSM heirarchical storage management software.

June 2000 – Company officials announce receipt of an award from Ben Bridge Jewelers to scan 10 million documents and embed them with Documentum ApplicationXtender software for this national corporation based in Seattle, WA.